Aynı gökyüzüne bakıyoruz (2018)

Aynı gökyüzüne bakıyoruz 1, 2018, Monotype, Ink on Paper, 29.5 W x 20 H cm



Aynı gökyüzüne bakıyoruz 2, 2018, Monotype, Ink on Paper, 20.3 W x 15.3 H cm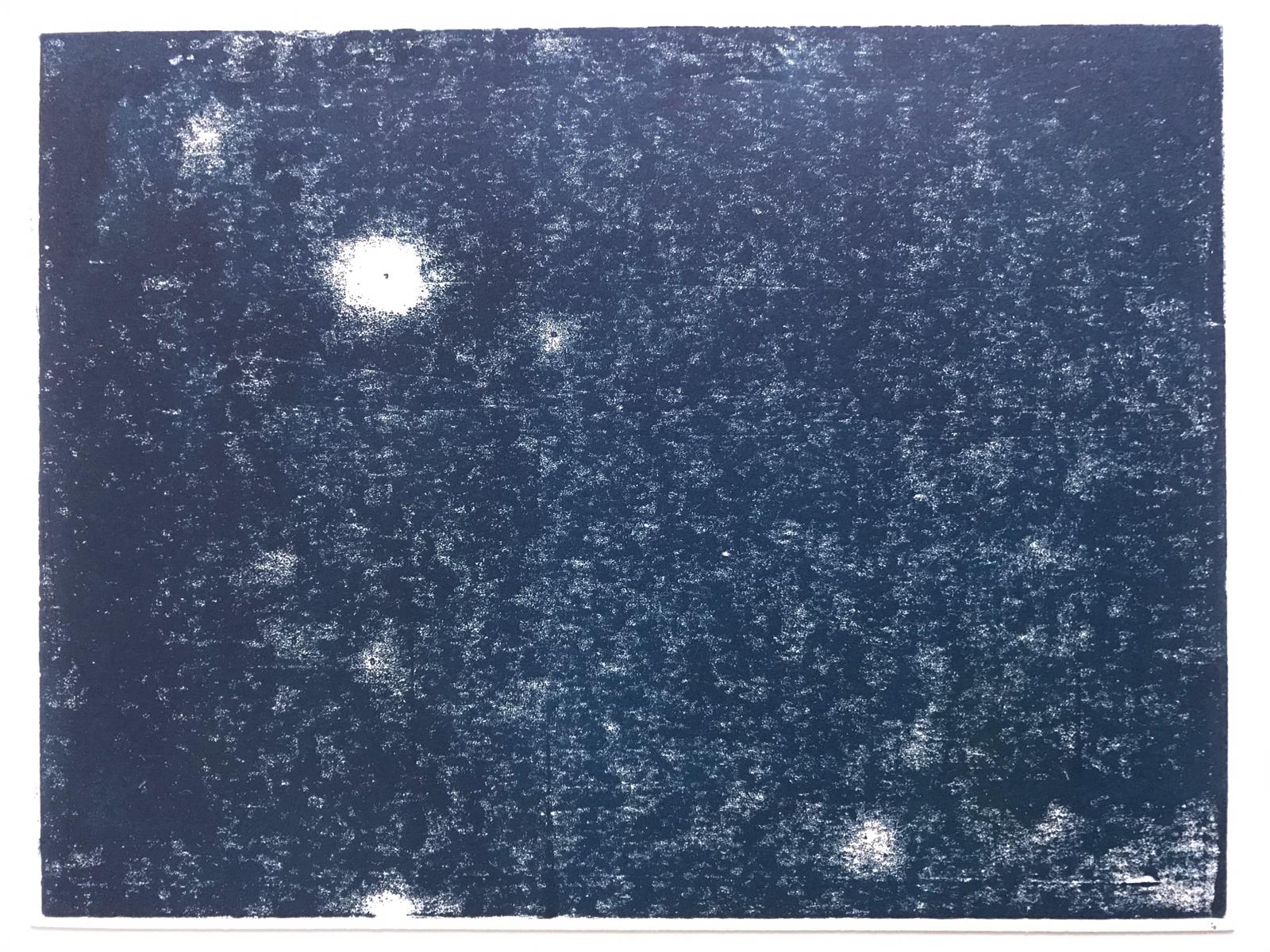 Aynı gökyüzüne bakıyoruz 3, 2018, Monotype, Ink on Paper, 24 W x 15.5 H cm



Aynı gökyüzüne bakıyoruz 4, 2018, Monotype, Ink on Paper, 29.5 W x 20.4 H cm



Aynı gökyüzüne bakıyoruz 5, 2018, Monotype, Ink on Paper, 29.8 W x 21 H cm



Aynı gökyüzüne bakıyoruz 6, 2018, Monotype, Ink on Paper, 29 W x 19 H cm


Aynı Gökyüzüne Bakıyoruz compares a monotype to an utterance. It experiments with the relationship between hand movement, repetition, and printed surface. It questions whether the same surface can be printed twice, as in whether the same utterance can be pronounced twice. The result is a collective look at the Sky.

Each 'Aynı gökyüzüne bakıyoruz' print is an original, and won't be reproduced. Printed in Shadwell Printmaking Studio in London.