bureaucraticallyFormatted (2021)
Digital collage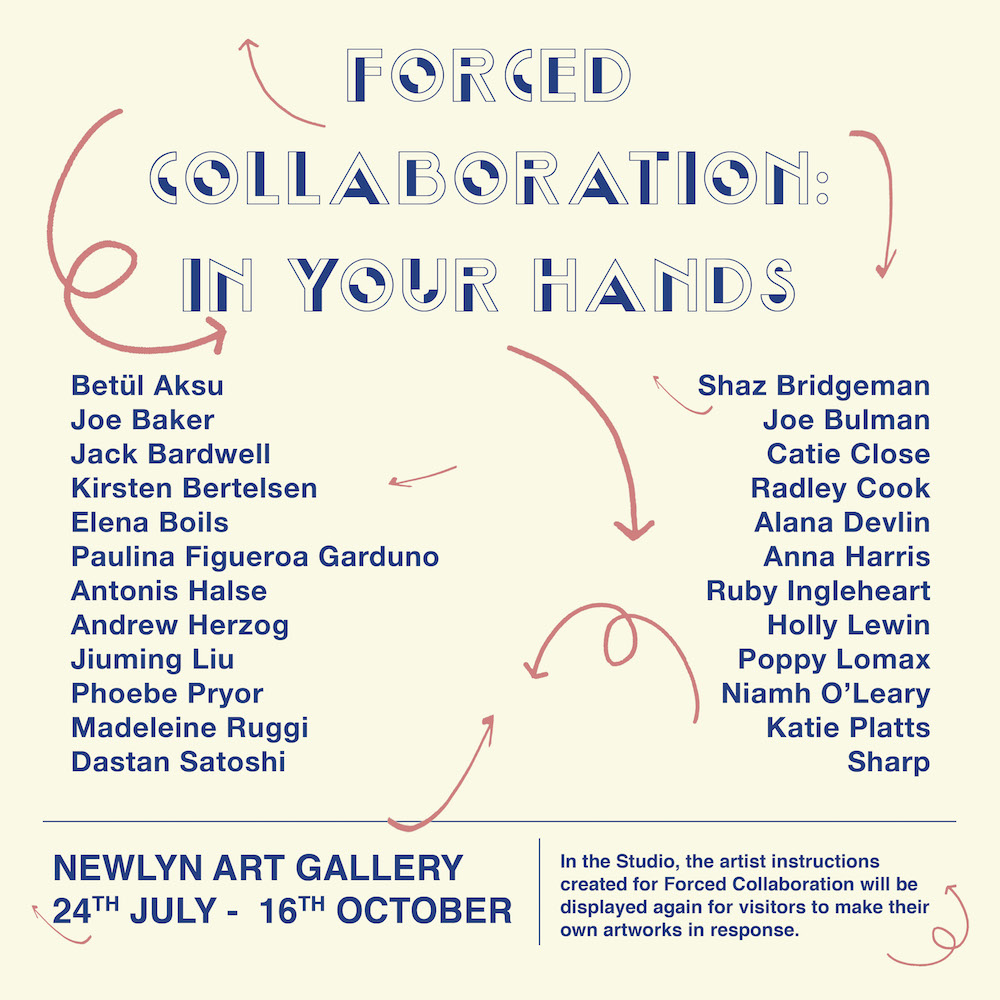 Created for
In Your Hands
exhibition at Newlyn Art Gallery, as part of Forced Collaboration
"
In Your Hands
is a group exhibition at Newlyn Art Gallery, Newlyn, UK. The exhibition focuses on connecting international artists with people in Cornwall in collaborations to realise or fabricate their artwork.
For
In Your Hands, Forced Collaboration
invited 12 international artists from their network to offer an instruction to the project. The instructions were then shared with Newlyn Art Gallery's collective of local young creatives, the Collaborators who have responded to them. All artworks produced are considered collaborations between the instruction author and the artwork artist.
The instructions are also on show in the gallery's 'studio' where visitors can come and respond to the instructions in-person."
︎︎︎

forcedcollaboration.org/IN-YOUR-HANDS
︎︎︎
forcedcollaboration.org/Betul-Aksu-Catie-Close